E

f

f

i

c

i

e

n

t

W

e

b

s

i

t

e

s

F

o

r

Y

o

u

r

D

i

g

i

t

a

l

N

e

e

d
Digital Amplify is a global leader in IT and Digital Solutions, offering technology solutions through digitization. With a strong presence across key domains worldwide, we cater to the technology needs of top organizations. Our exceptional services encompass graphic design, web design, web development, and app design & development.
We accelerate your development in the digital sphere through web development and marketing strategies.
Innovatech Solutions
-WordPress
-Shopify
-E.Commerce
-Maintenance & Support
Social Savvy Solutions
-Social Media Management
-Social Media Advertising
-Pay-per Click Advertising
-Email Marketing
-Content Marketing
Creative Vision Solutions
-Branding
-Graphic Designing
-Animation
Perfect Services for Every Startup
World-Class Digital Products
High Quality and Innovative Solutions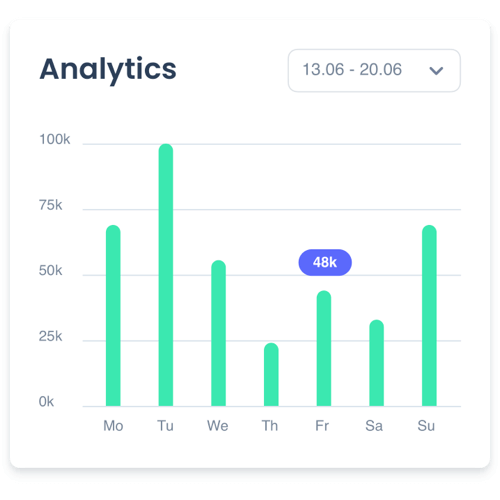 Website Design
Expand Your Online Presence with Our Innovative Web Designs.
Growth Marketing
Driving Results with Proactive Growth Marketing
Branding
Strategic Branding Expertise to Redefine Brands.
Increase

Website

Visibility

To

Rule

Search

Results
Access the Potential of SEO Content Marketing Services to Increase Your Online Visibility and Drive Targeted Traffic. Take control of search rankings and expand the reach of your brand with our expert strategies. Experience the results-driven approach that produces long-term success and growth.
Let

The

Stats

Do

The

Talking!
More than 15K+ businesses acquire assistance from us.
Digital Global Audience Reach
We deliver you complete management features, which enables you to serve your users better and generate more revenue more quickly.
Create Insights

Generate Results.
Experience the transformative impact of our website development services. We create insightful online experiences that generate tangible results, driving growth and success for your business. Unleash Growth, Engage Customers and Achieve Digital Success.
To learn how Digital Amplify stays on top of the latest tech and digital developments, read our clients' testimonials.

Digital Amplify proved invaluable in deciphering the significant Google Core Update impact on our client's traffic, showcasing their excellent communication skills.
Having worked with Digital Amplify for over a year, they consistently meet and exceed our web app requirements, demonstrating their versatility and expertise.
The onboarding process with Digital Amplify was exceptional, with timely deliverables, resulting in a fantastic experience we highly recommend.
Their prompt responsiveness and deep understanding of current corporate marketing make the partnership a promising business collaboration.
Digital Amplify has been a game-changer for our success, and we highly recommend their services to any business looking to thrive in the digital realm.
Learn about a world filled with creative flexibility and develop your vision like never before.
Super intuitive to install